Biography
HOARFROST
is a dark ambient / industrial project, created by Rafal K. in 2006, in Silesia, industrial region of Poland. Its first demo has been released by Kaos Ex-Machina netlabel in 2007.
The first long-play CD by Hoarfrost and its official debut was Ground zero released by Zoharum one year later. It is a story of a destruction of the concrete world, presented in a death industrial climate. Decline  CD, which is an effect of collaboration with Inner Vision Laboratory, appeared in the same label in 2010, is much more melodic, but still psychodelic. Extreme vocals enriched Hoarfrost 's music thaks to Hekte Zaren, vocalist, who join the project, during the works on  Puppets of divine coroner  The album released on December 2011, also by Zoharum.
In meantime Hoarfrost published a 3"CDr and DVD  Last message… unknown  which include music from one of a few concerts, played in Ireland. Hoarfrost has also taken part in many compilations, published by European labels.
Music of this project is a description of landscape developing from an unknown cataclysm. It tells about ghosts, maundering through the ruins of destroyed cities. It is also the story about man, who became a prisoner of the reality, created by himself.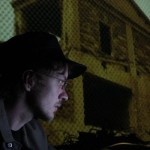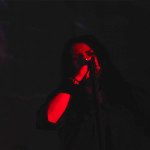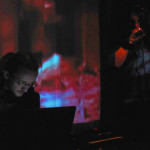 ---